The Mekong River, at 4,180 kilometres the 10th longest river in the world. The Mekong has its source in the icy wastes of the eastern Tibetan plateau. It flows south and east, through China, Myanmar, Thailand, Laos, Cambodia and Vietnam, emptying into the South China Sea through a wide delta south of Ho Chi Minh City (Saigon).
On our Mekong cruises, we try to ensure that you have nothing more urgent to do than to finish your book, catch up on sleep, take photos of the ever-changing colours of the Mekong river. The river journey has spectacular scenery along the way. So sit back and relax and leave the rest for us to handle !
See OUR BELOW OFFERS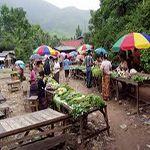 Price from: $435
From the border of Laos & Thai, cruise downstream to Luang Prabang with one night accommodation at the LuangSay Lodge in Pakbeng. Or you can cruise upstream from Luang Prabang to Huay Xai.
Price from: $2,020
From Chiang Rai, Thailand all the way down to 4,000 islands in Laos, this is a worthy journey to get a real insight look into Laos culture with a combination of cruises and overland trips.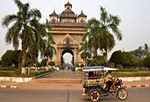 Price from: $1,890
Sit back and relax on the cruise along the Mekong River, explore the river bank with lively villages and caves, temples. The cruise bring you all the way from Northern to Southern Laos with a break in Heritage Town Luang Prabang.