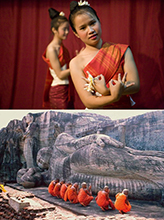 Famous for its relaxed atmosphere, Laos never fails to deliver travelers unique experiences and unexpected moments of discovery with every visit. Very different with the neighbors' country, Laos' culture has deep roots and still well-preserved until today. Joining our journeys to Laos, you will have chance to immerse yourselves both into the daily life activities and the spiritual life of the local people.
See OUR BELOW OFFERS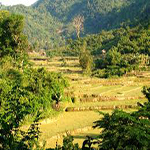 Price from: $1,278
Visit the unexplored parts of Laos near the border with Vietnam. A lot of trekking and boating to make your way slowly towards Luang Prabang. The trip brings the most authentic experiences about Laos and suitable for the real explorers.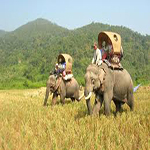 Price from: $1,697
Found yourself on the back of an elephant riding in the jungle might be the most inviting scene to Laos. Hence we create this trip for those who love this amicable friends on Laos soil. This can be the unforgettable experience for your friends and family !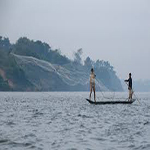 Price from: $913
Starting from Pakse, you will tour around the Bolaven Plateau with stops in beautiful waterfalls and villages. This part of the country is original, quiet yet warmly welcome you as the people here show their hospitality.
Price from: $454
Starting from the charming town Luang Prabang with Mekong River cruise and visit the waterfall Kuangsi, transfer on road to the rural part Vang Vieng and enjoy a relaxing afternoon by the riverbank. Finish up in the quiet capital Vientiane.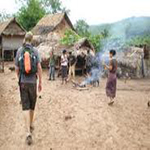 Price from: $1,399
Enter from the border of China, this package is designed to slowly make your way down to Luang Prabang through the stunning treks and friendly hosts at each place. Immerse into Laos culture !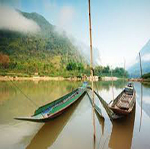 Price from: $1,836
Enjoy an luxury experience in Shangri Laos tent with elephant riding before trekking up in the mountains in Laos. The package offer the most beautiful view of Laos rural life.
Price from: $2,387
The trip brings you to the most fantastic destinations in Laos with many cultural interaction activities, unique sightseeing. Boating, kayaking, bicycling and other activities are waiting for you to join.